North Creek Community Farm is no longer in business
Vegetables Throughout the Season
It is not possible to predict in advance the exact selection of vegetables that you will receive each week, since this depends on the weather and other factors. Typical seasonal order:
June: lettuce, scallions, herb plants, spinach, early flowers, radishes.
July: broccoli, sugar snap peas, beets, lettuce, cabbage, kohlrabi, flowers, braising mix greens, new potatoes, herbs, cauliflower, zucchini, spring carrots, garlic.
August: tomatoes, cucumbers, peppers, potatoes, lettuce mix, "salsa packs", herbs, eggplants, sweet corn, onions, melons, summer squash, gladiolas, chineses cabbage, carrots.
September: lettuce, herbs, peppers, summer squash, melons, cucumbers, broccoli, potatoes, leeks, winter squash, tomatoes, brussel sprouts, flowers, pumpkins, tomates, spinach, kale, and other garden surprises.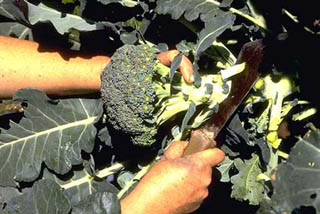 Be sure to visit Kate's farm blog for more on day-to-day farm life